TTPOST Exhibition at Horizons Art Gallery
TTPost has invited all PSTT members to attend the TTPost Exhibition at Horizons Art Gallery Opening on Tuesday 12th February from 7:00 -8:30 pm. Dress elegantly casual.
The Exhibition continues from Wednesday 13th to Saturday 16th February.
On display/sale will be many of their framed stamp issues and other stamp related products – ART suitable for decorating home and office.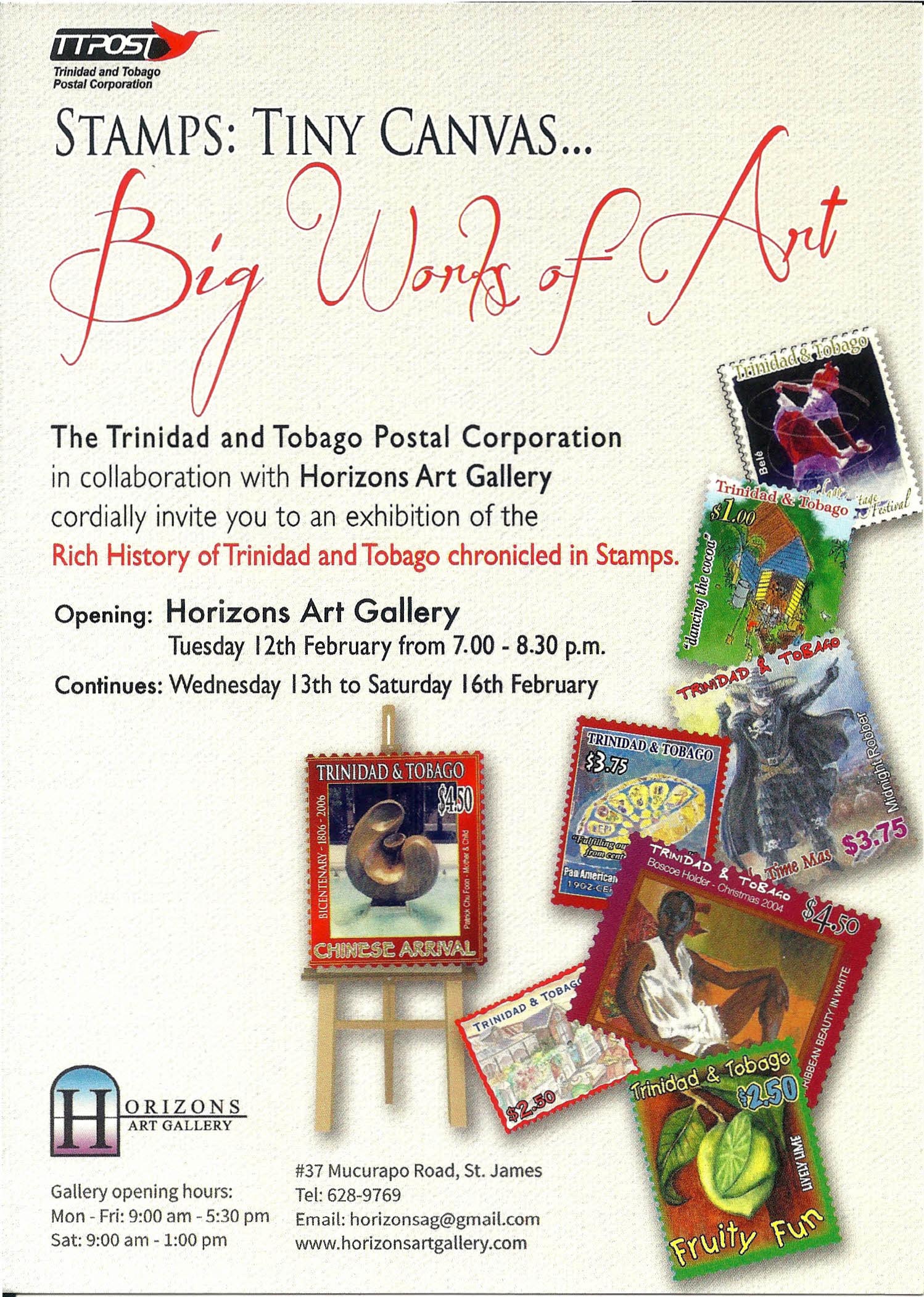 Exhibition News
The launch of the new stamp issue celebrating the 75th Anniversary of the Philatelic Society took place on Thursday 27th September at the Chancellor Hotel St Ann's. Senior management of TTPost were present for the launch and the PSTT put on a display of philatelic items related to the individual stamp designs. The following day an expanded exhibition was hosted at the lobby in Movietowne Port of Spain and ran for 3 days. Members Roger Edghill, Frank Ferreira, Edward Barrow, John Chay, Roger Ramoutar, Selwyn Gomes and Jill Chin Aleong all helped man the table.
The Movietowne exhibition was an unqualified success, with large numbers of patrons spending time to closely examine the exhibits. A short quiz related to the exhibits engaged visitors and for those who took time to take the quiz, the packets prepared by Frank proved a very popular gift.
The feedback was universally positive and bodes well for the future of the Society. Roger and Frank took the contact details of interested visitors and will be following up in the coming weeks.